Element One Ambient Electro [WAV]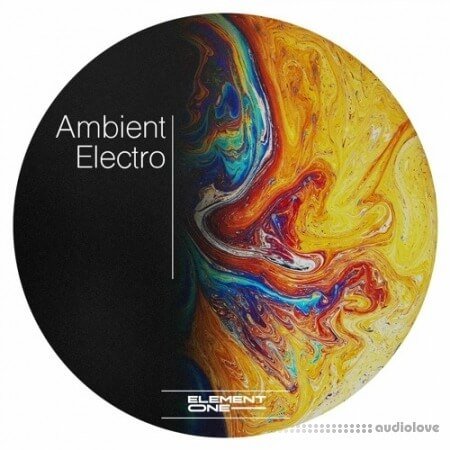 FANTASTiC | 27 April 2023 | 387 MB
Element One proudly presents Ambient Electro - a deep exploration into the atmospheric yet energetic sound of Ambient Electro inspired by the likes of TM404, Korridor, Ekoplekz, and Anthony Linell. Using legendary analogue synthesisers, drum machines, tape delays and spring reverbs, as well as cutting edge digital tools, this pack blurs the lines between contemporary Electro, Acid, Experimental Ambient, and LoFi.
This pack, weighing in at 550MB, features an extensive range of both loops and one shot samples locked in at 125bpm, perfect for the Electro, Techno, or Ambient producer looking to bring a deep, warm, energetic, and atmospheric sound to their productions.
Drum Loops, Drum Breaks & Top Loops: A mix of classic, deep, and textural grooves, all with matching Top loops (kick removed). Also including a selection of LoFi drum break samples.
Kick, Hat, Ride and Percussion Loops: A varied selection of Kick, Hat, Ride, and Percussion patterns, for adding extra groove, variation, and detail.
Synth Loops & One Shots: A varied selection of hypnotic grooves, leads, lush pads, textural experiments, tense drones, rave chords, and percussive plucks.
Bass Loops: Including an extensive selection of Acid Basslines, Deep Subs and 808's, Bass Swells, Experimental Bass Textures, Bass Plucks, Dark Drones, and Deep Pads.
Synth Sequence Loops: Analog riffs, modular sequences, Acid toplines, experimental synth lines, and rhythmical plucks.
Synth Chord Loops: Rave Chords and Stabs, Textural Keys, and Atmospheric Chord Swells.
FX Loops: Tense Atmospheres, Atmospheric Ambience, LoFi Noise and Vinyl Crackle, Pulses, Swells, Electronic Glitches, and Industrial FX.
FX One Shots: Industrial FX, Risers, Synth Percussion, and Synth Zaps.
Drum and Percussion One Shots: A selection of Kick, Snare, Hat, Clap, Ride, Rim, Shaker and Tom one-shot samples to sequence your own grooves from the ground up and add variation to existing patterns.
Product Details:
34 Bass Loops
20 Drum Loops
20 Drum Top Loops
5 Drum Breaks
50 Synth Loops
24 FX Loops
10 Synth Chord Loops
17 Hat Loops
11 Kick Loops
12 Percussion Loops
6 Ride Loops
10 FX One Shots
10 Hat One Shots
7 Kick One Shots
18 Percussion One Shots
8 Snare One Shots
home page
Only registered users can see Download Links. Please
or login.