Dropgun Samples Platinum Hybrid Trap [WAV]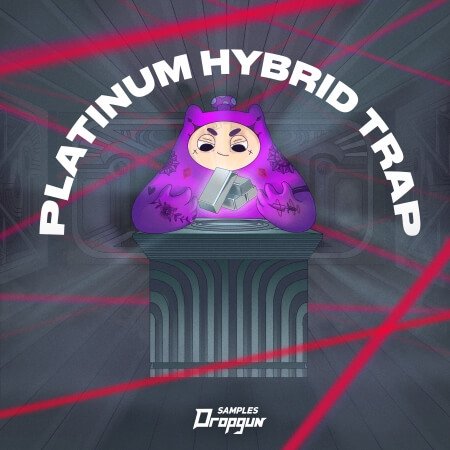 P2P | 22 April 2023 | 2.63 GB
Hello everyone. Asketa and Requenze are in touch! We are producers with a huge experience of working with sound and we got together to make something that you have dreamed of for many years – one of the best trap sample packs in the world for creating a modern and ultra-high-quality sound!
This is not an ordinary pack like hundreds of others. In this pack you will find ABSOLUTELY everything you need to create the most powerful and unique tracks that will take you to the top of the world of sound!
We have developed many sections that will simplify and speed up your work process to incredible results!
Let's move to the section of drum loops. Here you can find a cool collection of different drum rhythms, like acoustic, vintage, modern, orchestral, percussion, foley, and hi-hat loops. Also, there are a lot of useful buildups and fills, which will bring diversity to your tracks!
The special section of this pack and also our gem is melodic loops! We spent a lot of time creating the most unbelievable and creative loops for you: punching and powerful bass loops, emotional and full of cool ideas chord loops, easy and varied fill loops. With big efforts, we created a section of melodic loops, which includes professional live recorded music instruments like bawu, bouzouki, dilruba, electric guitar, erhu, fiddle, whistle, xiao, acoustic guitar, harmonium, music box, piano, pimak, rekiza, tumbi, tagelharpa and zurna. Also you can find exotic hybrid trap leads, plucks, and synths there.
We didn't forget about song starters that are also one of the most important parts of the pack! Every song starter sounds like a serious track idea that will help you in search of inspiration for future tracks!
We made maximal cool drums and 808's, which are easy to use and don't need mixing, because they're already mixed and balanced!
A big collection of crazy effects will enliven your work and add a truly different sound to it. The set of effects includes everything from classic ambiances to modern hybrid glitches, resonators, and much more!
We added modern and energetic vocals that are split into main, double, chop, and chants. These vocals will upgrade your tracks and leave them in the memory of your listeners forever!
In the end we want to say that this pack is our masterpiece and we hope you will love it as much as we do!
Content of the pack:
Audio Files: 2500 total
Total Size: 3570 MB (Un-Zipped)
Vocal hooks: 5 total
home page
Only registered users can see Download Links. Please
or login.