Irrupt Encourage Misbehavior [WAV]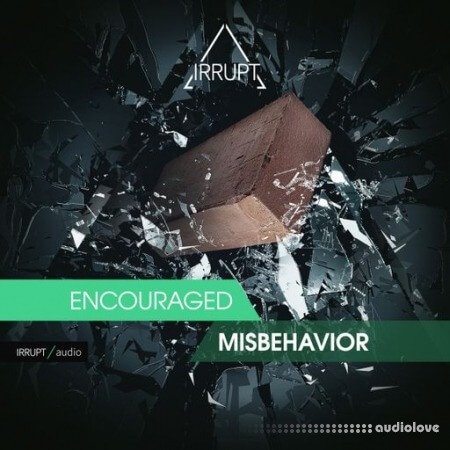 FANTASTiC | 05 September 2023 | 400.12 MB
You're sitting alone in your studio, listening to that repetitive thump for hours and hours, slowly losing your mind. Days pass, and you're still working away. And for what reason? You're not interested in being the next EDM superstar, nor are you concerned with having a chart topping hit. In fact, you're totally not even bothered with making much money. All those hours sitting in a small room with your gear, you just want to make proper dance music for people to lose their sh*t to. You want to create the soundtrack for all those dirty deeds to take place during proper parties. We understand, as we desire the same. Your music is set to 'Encourage Misbehavior' for all the boys and girls out partying recklessly whilst 'normal civilization' sleeps peacefully in their warm, boring beds.
We've thrown out all the expected 'hooks' and 'hits' for this product, and instead put our creative minds in the middle of a cold dirty warehouse at 4AM. What you'll find once you download this impressive arsenal of samples is heady, trippy loops made for substance abusing young adults to shake their butts to. Hard kicks, metallic percussion, smoke-stack drones and plenty of unique analogue tomfoolery to assist depraved dancers in reaching higher highs. Grab this product and load it up into your DAW and get working – misbehaving club freaks worldwide are ready and waiting for your insubordinate sounds.
home page
Only registered users can see Download Links. Please
or login.