FIKON RECORDS Textured Kalimba Guitar Pedal Kontakt Library [KONTAKT]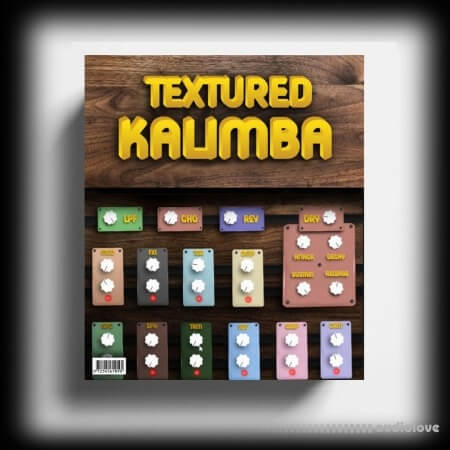 FANTASTiC | 01 August 2023 | 393 MB
This library was made to capture the sounds of a Kalimba ran through Analog Guitar Pedals.
This is not an emulation, all the effects are directly sampled from the pedals.
You can customize the pedals in the library to your liking.
Version: Works with Kontakt 5.8+ and Newer
Velocity: The kalimba has 2 Kalimba layers and a natural Velocity layer for 127 Different values.
FEATURES:
1. Pedals
This Library is built off of 20 unique guitar pedals which you can control individually or together as a group. All the sounds are direct sounds from the pedals, no digital masking or effects added. The sound you get from this library is 100% completely ANALOG! These layers can be played individually or paired up to countless of unique sounds.
2. ADSR Controls
This Library has built in ADSR controls so you can easily customize your sounds like you would on an Analog Synth. The ADSR Controls all the synths at the same time, which means, no matter how you layer your kalimba, the ADSR will always mold your sound to how you want.
3. Effects
This Library features a Low Pass Filter which you can control by MIDI CC #1. This library also has a chorus effect which can be controlled by MIDI CC #11, and lastly a spring reverb from a Roland Synth. (You can switch the reverb type from a Spring Reverb to a Tube Reverb)
home page
Only registered users can see Download Links. Please
or login.