Ugritone Death Metal Essentials MIDI Pack [MiDi]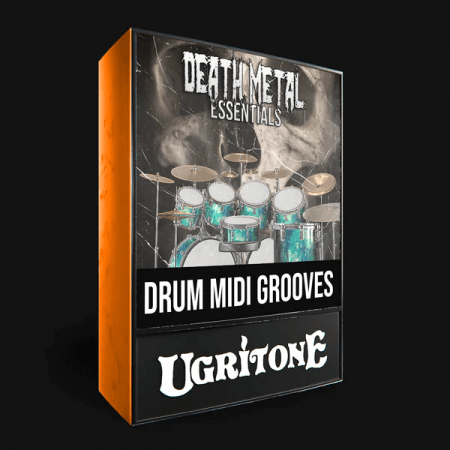 P2P | 03 August 2023 | 106.11 KB
Death Metal Essentials MIDI Pack
Blast beats, more Blast Beats, Fills, Carpet Rolls, 4/4 beats, 3/4 beats…
Death Metal Essentials has it all. Inspired by Florida Death Metal scene
of the 80s/90s, this MIDI pack contains all the Essential beats from that era.
- Over 150 beats
- Over 40 fills
- All drums played by Ron D. Rock at Soundstakk Studio
- Beats Range from 120-210bpm
- Uses General Midi mapping
GROOVE LIST
CannibalHalfBlast
CarpetRoll
CCBlast
Deadbeat
GrotesqueBeat
HyperBlast
MaggotBeat
MexiBlast
ReverseCarpetRoll
ReverseSkank
RideBackBeat
SandovalBlast
Skank
SkeletonBeat
SkullBreakdown
SuffoWaltz
TripletBlast
TrveBlast
home page
Only registered users can see Download Links. Please
or login.