NovoNotes HPL Processor Ultimate v3.1.0 [WiN]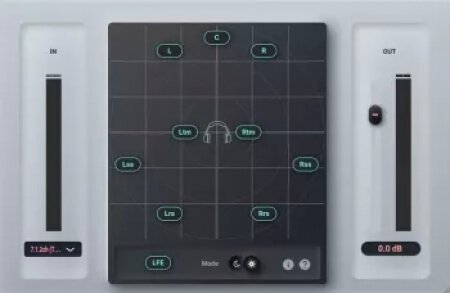 TeamCubeadooby | 24 September 2023 | 18 MB
Perfect Headphone Sound
Many music audio sources are originally designed to be enjoyed comfortably through speakers. When listening through headphones, the key question is how to reproduce the original intended sound without disturbing the mix balance of the sound source. The HPL Processor is a plugin that takes this issue seriously. It is not an effector that adds something to make you feel good, but a tool to faithfully and correctly reproduce the original high-quality sound even when using headphones.This plugin simulates ideal room acoustics and speaker positioning by processing stereo and surround sound sources with binaural technology. The binaural processing used in the HPL Processor is specialized for music purposes, unlike what is typically used in VR or gaming. This means that it is designed to preserve the original timbre as much as possible while minimizing phase issues to the greatest extent. The HPL Processor offers a new perspective on your mixing process.
The award-winning HPL binaural processor is now available as a DAW plug-in!
HPL®︎ is a professional binaural conversion technology researched and developed in Japan.
We pushed the boundaries of "binaural for music" to see just how far we could go. The result? Minimal sound quality changes, minimal phase problems, and uniform panning in all directions.
The resultant sound quality is so highly rated, it's featured in the production of high-quality high-resolution sound sources and the mix of numerous award-winning works.
home page
Only registered users can see Download Links. Please
or login.