BeatRig LevelView r516 [WiN]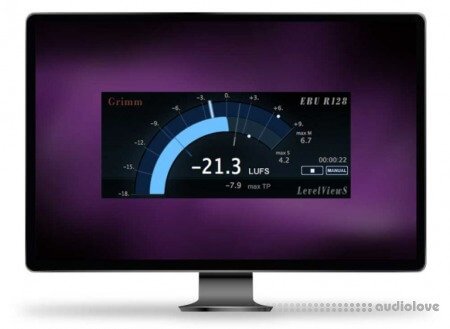 Team R2R | 30 August 2023 | 6.3 MB
LevelView is the most innovative real time solution for EBU R128 and ATSC A/85 compliance.
LevelView runs as a plugin in most DAW's on both Mac and PC. In the package there's also a standalone application that directly connects to your sound card.
LevelView is a highly innovative real time loudness meter. Its 'Rainbow meter', based upon the 'Bendy Meter' concept of BBC Research, gives the user continuous insight in recent loudness levels of the program material. The arces of the rainbow all have different integration times: the outer ring shows loudness of the last 3s, every step inward triples the time span. This technique has proven to offer a very convenient monitor view during a mix process.
Outside of the rainbow meter, a faster 'Momentary loudness' meter is shown. It is modeled on vintage light spot meters that offer a display with continuous brightness, which is less fatiguing for the eye than the rapidly changing light intensity of a bar graph meter. Next to the Rainbow the 'Integrated loudness' is shown in large digits. It can be used to aim for the target loudness of your program. Below this number, a table with all EBU loudness descriptors can be found. And on the left side of the meter a large histogram with Loudness Range indication completes this versatile plugin.
home page
Only registered users can see Download Links. Please
or login.