Synth Blade MONOLITH Retro Synthwave Presets DIVA [Synth Presets]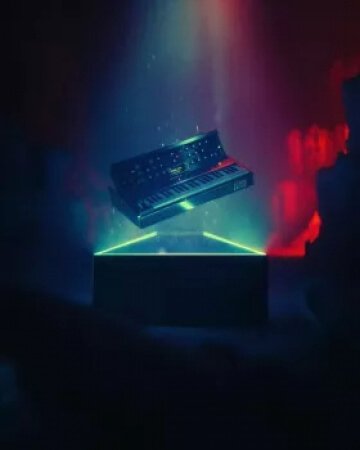 P2P | 03 September 2023 | 252.20 KB
Explore a retro-futuristic world of authentic analog sound. In this pack you'll find fine-tuned presets that combine classic analog timbres with modern textures achieved through precise modulation and effect work. These patches have intentional small imperfections like detuned oscillators, pitch wobbling, detuned and slightly offset delays, filter distortion, noise and more which make them sound even more detailed, textured and analog.
The sounds of this pack are suitable to a wide range of genres like Synthwave and Synthpop, Electronica and even Synth Ambient. This pack will also be an excellent addition to your sound collection, if you're a film composer who's frequently using synth sounds. These sounds aren't bound to musical trends and were created to be suitable for retro-inspired and modern productions alike.
Theme
The name MONOLITH is a reference to the iconic monolith from the Sci-Fi movie "2001: A Space Odyssey" from 1968 and to vintage synths like the first Moog modular designs that have monolithic designs and monumental sound design capabilities. Those synths are capable of sounding retro and futuristic at the same time and look like they could be props from an old Sci-Fi movie. The goal was to reflect this retro-futuristic character in these presets and I did this by first creating vintage sounding patches which I then modulated further to give them a new direction and interesting character.
Important Information
u-he Diva Version 1.4.4. or higher is required to be able to use these presets.
These .h2p preset files cannot be used with anything else than Diva.
The Diva VSTi is not included in this pack.
This preset pack does not include audio samples or MIDI files.
What's Inside?
100 u-he Diva Presets with 2 prepared effects each + assigned mod wheel:
30 Bass (BS)
19 Leads (LD)
23 Pads (PD)
19 Arps, Plucks, Keyboards (ARP)
09 Stutters (ST)
home page
Only registered users can see Download Links. Please
or login.