Sequential PRO-3 Jexus Soundset [Synth Presets]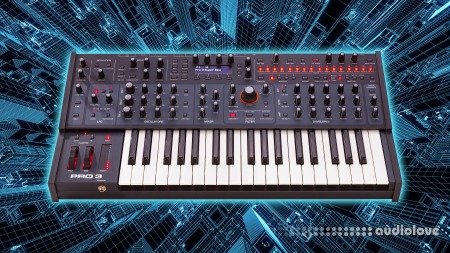 P2P | 04 September 2023 | 129 KB
You will receive all the sounds from my Youtube & Soundcloud demos plus extra sounds (220 original presets + their variations = 228 presets in total). Of course all the drums & sequences are also stored as patch data, so you will have those too, and you can adjust them or bypass the sequencer and play the sounds by hand.
What format / import method?:
My patches come under the name "WCOG" in 2 soundbanks (A and B) saved as sysex files exported directly from my PRO-3. You can put any of my bank into any of your User Banks (U1, U2, U3, U4) on your PRO-3. In other words, you have full freedom as to the memory locations / import destinations.
What genre / style?:
There is no one style, because it is you who decides what style these patches will be played in. It's a wide variety of sounds that are meant to inspire, make you look at the synth in a different light and give you a great choice of directions. Some patches are bread & butter, some offbeat; they're the result of me trying to find the limits of the instrument. The patches are ready-to-use in music or can serve as starting points; you can find the textures or the dynamics that you like and tweak them to suit your exact taste or purpose. I tried not to include patches that would overlap with any other soundsets out there, so 90% of my patches should be original-sounding to you.
Any external stuff?:
I did not use any external FX in the demo; all the delays, reverbs, noises and other effects are part of the PRO-3 engine & mod matrix. I recorded my demo straight through an audio card. Also, you don't need any custom wavetables for my patches to work – just a standard Pro-3 unit.
home page
Only registered users can see Download Links. Please
or login.