Ask Video Ableton Live FastTrack 302: The Art of Remixing [TUTORiAL]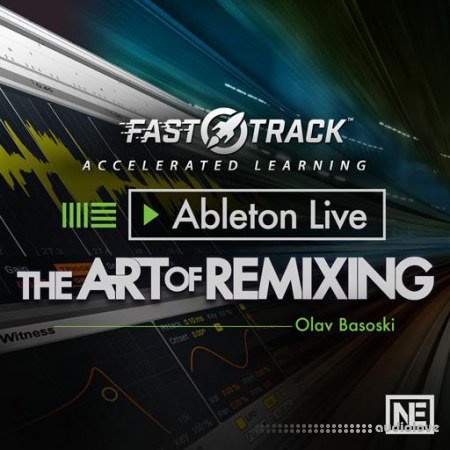 SYNTHiC4TE | 19 June 2017 | 164 MB
House music legend Olav Basoski is back with a new Ableton Live FastTrack™ course. Learn the art of remixing with these tutorials, and get some fresh inspiration for your next remix!
Sometimes, it can be hard to know where to begin when remixing. You're sitting there in front of your DAW, wondering when (or if!) creativity will strike. Luckily, legendary music producer Olav Basoski is here to show how to get that remix done… fast!
After revealing the differences between remixes, bootlegs and mashups, and sharing some interesting historical facts, Olav dives deep into the fun part: creating an actual remix. Watch him, step by step, as he puts his own "Olav" signature sound on the track. Listen as he gives the track a stronger direction by creating a completely new beat from scratch, adding and modifying some elements from the original track. Olav continues the course by giving you essential arrangement and mixing advice that are guaranteed to add excitement, and help you build a DJ-friendly remix.
Having remixed for big names like James Brown, Rod Stewart and Moby, Olav is THE reference on the art of remixing. So join him in this FastTrack course, and get that remix pumping on the dance floor!
home page
Only registered users can see Download Links. Please
or login.