Klevgrand FX bundle 2022.3 CE [WiN, MacOSX]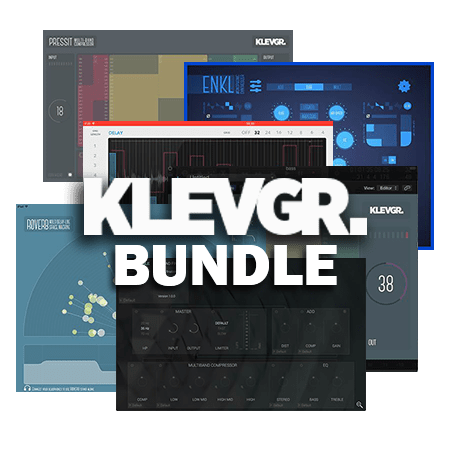 Team V.R | 22 April 2022 | WiN: 95.3 MB | MAC: 671.98 MB
Klevgrand is a creative studio in Stockholm run by film makers, musicians, software developers, producers and sound designers. Their creativity is driven by musical artistry, and a passion for shaping and realizing great ideas, projects and products.
Included:
Brusfri v1.2.1 - Noise Reducer
DAW Cassette v1.2.1 - Tape Deck Emulation
DAW LP v1.0.5 - Vinyl Player Simulation
Degrader v1.0.3 - Resampler & Bitcrusher
Esspresso v1.0.3 - Professional De-esser
Gaffel v1.0.4 - Synced Band Splitter
GotoEQ v1.0.3 - Premium Equalizer
GrandFinale v1.0.4 - Audio Finalizer
Haaze v2.0.4 - Stereo Tool
Kleverb v1.0.3 - Algorithmic Reverb
Knorr v1.0.2 - Bass Vitalizer
Korvpressor v2.0.3 - Smart Compressor
Kuvert v1.0.4 - Envelope Shaper
LUXE v1.1.1 - Audio Enhancer
Modley v1.1.2 - Multi-FX Delay
Pana v1.0.0 - Natural Panner
PressIt v1.0.3 - Multi-band Compressor
R0verb v1.0.3 - Multi Delay Spaces
REAMP v1.1.1 - Audio Gear Modeler
Rum v1.0.0 - Room Simulator
Spinn v1.0.1 - Multi-band Modulation
SquashIt v1.0.2 - Multi-Band Distortion
STARK v1.0.3 - Amp Simulator
home page
Only registered users can see Download Links. Please
or login.